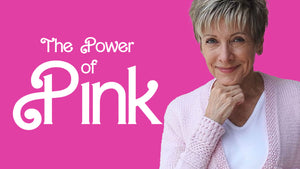 Thanks to a movie, currently I'm seeing lots of people wearing pink. What does it symbolize?
To me it has represented happiness. Last week, I saw a group of ten men and women at a restaurant dressed in pink. They were all very happy, and judging from their lively conversation they seemed to be truely empowered. I walked away wanting to knit in pink.
Check out the patterns I've created that use pink, either for a quiet little detail or a dynamic statement. 
---
7 products